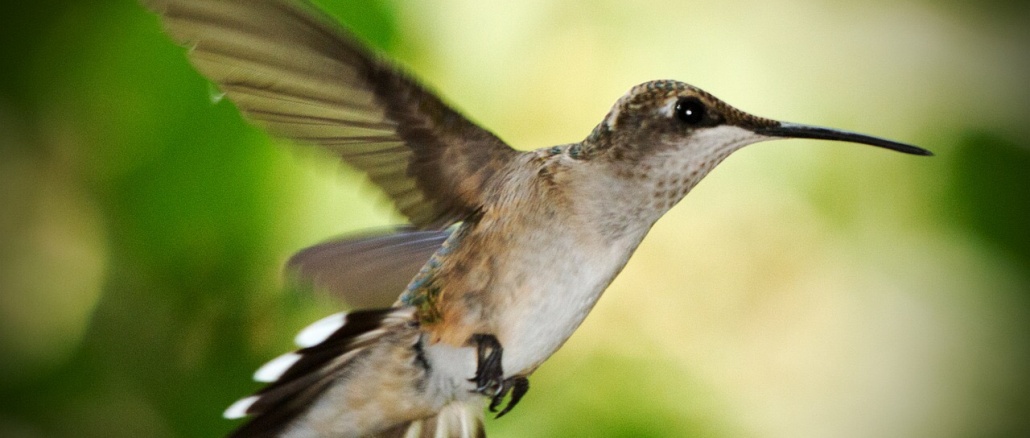 On Friday, April 7, the Delta Rivers Nature Center will hold a session on hummingbirds, taught by Arkansas' only hummingbird bander, Tana Beasley.  The event is free and open to the public.
Hummingbirds
 Friday, April 7, 2017 at 1:30 p.m.
Delta Rivers Nature Center
1400 Black Dog Road
Pine Bluff, AR 71611
(870) 534-0011
info@deltarivers.com
Two very common hummingbirds in Arkansas are the ruby-throated (shown here) and rufous hummingbirds. The males of both have fairly similar color patterns. A ruby-throated hummingbird may weigh as little as a penny. A male may beat its wings as many as 70 times per second; a female, as many as 50 times per second.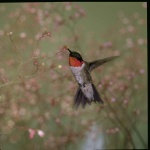 To learn more about these beautiful and fascinating creatures, go to Tana Beasley's session this Friday.
The Delta Rivers Nature Center is located on 130 acres in Pine Bluff Regional Park between Saracen Lake (also known as Lake Pine Bluff) and Lake Langhofer (Pine Bluff Slack Water Harbor). The facility is designed to look like a hunting lodge, and the grounds include trails and wooden bridges. Their trained educators regularly run programs,  both on-site and off-site, to educate the public about nature and conservation.
---
Acknowledgement
Thank you to Eric Maynard and the Delta Rivers Nature Center for providing this information through public postings and follow-ups to questions.