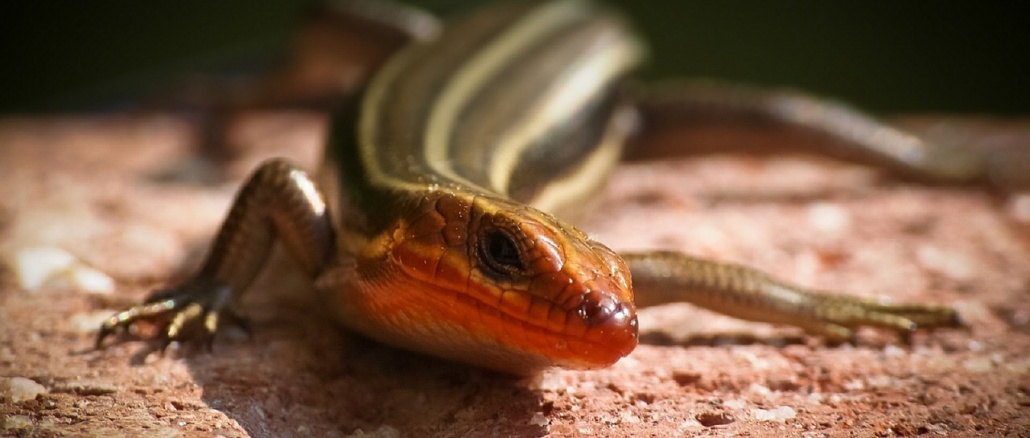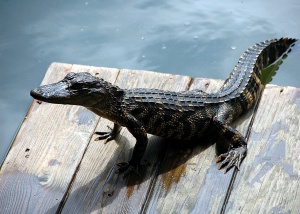 Thanks to the Delta Rivers Nature Center, located on the northeast side of Pine Bluff, residents and visitors can learn what to do when they encounter reptiles so abundant here in the Delta Lowlands. The Center is part of the Arkansas Game and Fish Commission (AGFC), and they employ professionals with expertise in the region's animal species.
Delta Rivers' herpetologist Lori Monday regularly visits schools and libraries around the state to give presentations about reptiles in general; and she takes live snakes, lizards, and alligators with her!  She also gives presentations on site and guides participants through night-time herping adventures and the annual career day program.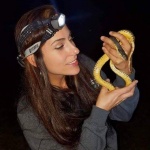 In addition, the Center has feedings for snakes and other reptiles every other Friday or Saturday afternoon (recently at 2:00 pm on Saturdays; at times, 3:00 pm on a Friday or a Saturday).  Contact them to check their next events; their information is listed below.
The Delta Rivers Nature Center also provides information through social media posts like the one below, for example.  In this informational, they explain that if someone moves a log (or other cover) and encounters a creature such as a five-lined skink (that's a lizard, in case you are like me and need to look that up!), just gently place the cover back. Just follow them and read their posts directly; they are the experts, and their photos are great, too!
---
---
For more information, contact the Delta Rivers Nature Center or follow them on social media:
Arkansas Game and Fish Commission (AGFC)
Delta Rivers Nature Center
870-534-0011
Web:  http://www.deltarivers.com
Facebook:  https://www.facebook.com/AGFC.DRNC/
1401 Blackdog Road
Pine Bluff, AR 71611