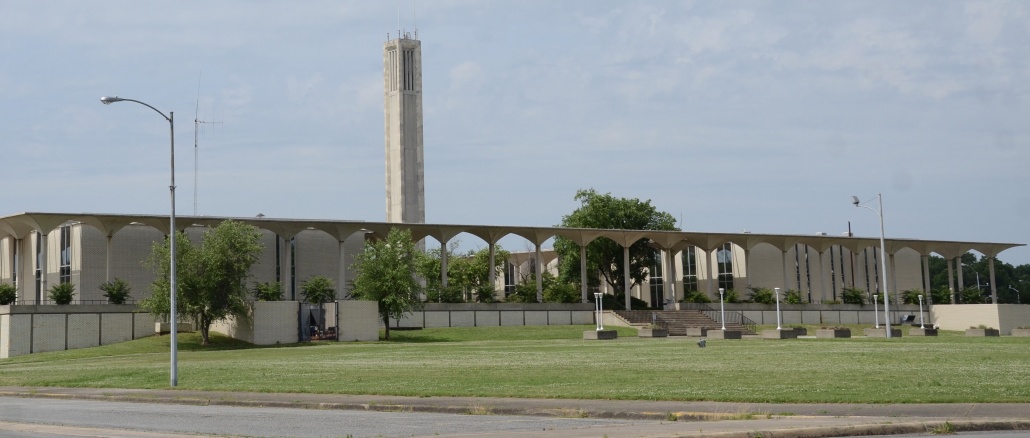 Three entities, all nonprofits, aim to help Pine Bluff strengthen, whether through broad, city-wide revitalization or targeted local development:  Go Forward Pine Bluff, Pine Bluff Rising, and Delta Rhythm & Bayous Alliance.  All three strive toward economic growth and development for the city, whether directly or indirectly, as described in a previous article by PB Junction.  Updates on these nonprofits' progress are described here.
◊  Go Forward Pine Bluff (GFPB)  ◊
Entity & Goals:  This task force of 100 Pine Bluff residents, established and funded by Simmons Foundation, a nonprofit affiliated with Simmons Bank, set out to provide recommendations to the City of Pine Bluff for revitalization in four pillars:  government/infrastructure, economic development, education, and quality of life.
Progress/Results:
With guidance from UALR's Institute for Economic Advancement (IEA), GFPB spent a year-plus confidentially researching Pine Bluff's strengths and weaknesses, causes of problems, and strategies. The resulting recommendations (examples below) were released to the public in a report in January of 2017:

Government/Infrastructure (e.g., update city codes, eliminate property blight, build a new multi-purpose center);
Economic Development (e.g., provide innovation hub and employability training; renew 3/8 cent economic development tax); pass and implement a 5/8 cent sales tax.
Education (e.g., develop educational alliance draw on expertise of area colleges);
Quality of Life (e.g., establish downtown historic district; provide opportunities for community activities; enhance law enforcement-community relationship; coordinate/establish neighbor associations and watches; develop a marketing plan).

For more information, link to Go Forward Pine Bluff's full report (January 2017).   (Update added in July 2018: UALR, IEA has since removed this link to the full report.)
This nonprofit's leaders held four Q&A meetings in February and March of 2017.
GFPB saw their recommendation for sales tax taken up by Pine Bluff City Council which, on April 3, 2017, voted to put the 5/8 cent sales tax up for a vote in a special election.  Early voting starts on June 6; the actual election day is June 13, 2017.
GFPB announced Ryan Watley as CEO of Go Forward Pine Bluff in late April of 2017 and opened a campaign office in downtown Pine Bluff in early May.  Dr. Watley is also a board member of Pine Bluff Rising.
GFPB is in the process of buying the Crown Motel in the downtown area. If the sale is completed, the property will eventually be repurposed.
◊  Pine Bluff Rising  ◊
Entity & Goals:   This nonprofit seeks to enhance economic development in Pine Bluff; strengthen infrastructure, especially with downtown revitalization in mind; improve quality of life; and improve the city's image.
Progress/Results:
Pine Bluff Rising purchased the old Pines Hotel building in January of 2017 for $1 from Elvin Moon.  Further plans for the hotel are on hold until Pine Bluff Rising has full assessment of structural and financial feasibility of renovating the hotel.
Informational meeting in January of 2017 revealed the following proposals:

City's Image:  Proposed that citizens promote a positive image of the city through social media
Quality of Life:  Described negotiations underway with Union Pacific to establish a "quiet zone for trains passing through downtown"
Quality of Life and Business:  Shared their intention to bring Uber transportation to Pine Bluff
Infrastructure:  Proposed conversion of Greystone residence into a bed and breakfast
City's Image and Quality of Life:  Recommended neighborhood cleanup groups and local volunteer and youth mentorship programs.

Additional meetings and social media communication were used to share additional goals:

To resolve issues of blighted property downtown
To raise capital for city improvements and
To improve communucation among Pine Bluff Rising, GFPB, and city officials.

In April of 2017, Pine Bluff Rising formed a construction and trade alliance for local contractors and subcontractors.
◊  Delta Rhythm & Bayous Alliance (DRBA)  ◊
Entity & Goals:  This non-profit plans to facilitate heritage tourism-based economic development in the Delta Lowlands region, with Pine Bluff as one of two anchor cities; Greenville, Mississippi, is the other anchor.  The plans would increase heritage tourism along Bayou Bartholomew and the U.S. Highway 65 corridor which extends from Pine Buff, Arkansas, south to Lake Providence, Louisiana, and eastward to Greenville, Mississippi.  The heritage is based on Bayou Bartholomew itself as well as the art and music born of this region.
Progress/Results:  The Delta Rhythm and Bayous Alliance has been planning and sharing information about the area's heritage and its potential ties to economic development for over a year.  Its leadership, particularly CEO Jimmy Cunningham, Jr., has been working with local and state elected officials and federal agencies (e.g., National Park Service) for necessary support throughout this time.  Examples are listed below:
DRBA has held public meetings over the last year, including a forum in December of 2016, at the University of Arkansas at Pine Bluff, to share goals and begin to educate the public on the following:

Bayou Bartholomew's geology and ecology as well as its fundamental, history-defining place in Arkansas heritage;
The many art forms, including multiple genres of music, that were born of this region.

This alliance has received the support of the Arkansas House of Representatives and Senate with passage of Act 451 which designated the Delta portion of U.S. Highway 65 as the Delta Rhythm & Bayous Highway in March 0f 2017.  This act was originally house bill HB 1054, filed and sponsored by Representative Vivian Flowers of Pine Bluff.
DRBA leadership has researched opportunities in existing state legislation that allows the creation of art and cultural districts in the state (i.e., to encourage Arkansas legislators to provide the funds for these districts).
This nonprofit continues to pursue of National Heritage Corridor status from the U.S. National Park Service.
This group continues to develop research-based plans to provide a well-paved avenue for entrepreneurs to establish businesses based on heritage tourism. The objectives are small business opportunities plus local and regional revitalization.
DRBA has developed a proposal with a buffet of choices for Pine Bluff's city government, key nonprofits, and interested entrepreneurs.  The choices can be categorized under a downtown focus area of heritage tourism businesses and nonprofits; outdoor venues (parks and trail) with educational signage; and two annual events that celebrate the arts and a famous waterway, Bayou Bartholomew.

A Sampling of DRBA Suggestions for Downtown Pine Bluff

For downtown, the DRBA envisions a Delta Rhythm & Bayous Heritage Center in the Masonic Building (once renovated). The Center would house the DRBA and its oversight of fine and performing arts heritage. The DRBA also recommends that the Pine Bluff/Jefferson County Historical Museum maintain an annex in the Center, with the main museum continuing in its current location, the old train depot.
The DRBA also suggests that the Arkansas Entertainer's Hall of Fame (currently located in the Pine Bluff Convention Center) be relocated to an available facility on 4th Street.
The old bingo hall, with its open floor areas, would house business kiosks and a food court. Next to this facility, DRBA would like to see a performance park next to the old bingo hall.
The proposal also lays out a plan for The Delta Rhythm & Bayous Outdoor Gallery; adding 75 murals over 10 years would make it the largest mural gallery in the United States.
These and other developments would be in a focus area from Second to Fourth Streets.

DRBA Recommendations for Other Venues in Pine Bluff

A Freedom trail, running from the downtown area to the Saracen Trail and University Avenue, with educational signage, would share the area's civil rights history and how those struggles contributed to the many art and music forms.
Educational signage posted at the Delta Rivers Nature Center would educate the public about Bayou Bartholomew entwined in people's lives through baptisms, moonshine activities, hunting, and fishing.
Annual events including a music and arts festival and a bayou rafting contest would extend Pine Bluff's heritage tourism beyond the Main Street corridor.
---
Contact Information for These Three Nonprofits
Go Forward Pine Bluff
Twitter handle @GoForwardPB
Pine Bluff Rising
Twitter handle @PineBluffRising
Delta Rhythm & Bayous Alliance
Facebook page:  https://www.facebook.com/deltarhythmnbayousalliance/