Delta Rhythm & Bayous Highways have officially been designated in both Arkansas and Mississippi, making this route the first multi-state music themed corridor. The designation is one step in a broader plan for heritage-based tourism spear-headed by the Delta Rhythm & Bayous Alliance (DRBA). The newly named heritage highway runs from Pine Bluff, Arkansas, to the southeast along Highway 65 to Lake Village, Arkansas. The stretch then crosses the Mississippi River and continues east along Highway 82 through Greenville and Leland, Mississippi.
The east end of Mississippi's Delta Rhythm & Bayous Highway meets The Blues Highway, a north-south stretch along Highway 61, extending from the north end of Mississippi's portion of the highway,  near Olive Branch, to the state's far end in the Vicksburg area. So these two heritage highways now intersect. Wow, now that's coordination.
Arkansas and Mississippi State Governments Make It Official
In April of 2018, the Mississippi legislature passed and the governor signed what began as House Bill (HB) 1150, now an act that designates several stretches of state memorial highways, including Mississippi's leg of the Delta Rhythm & Bayous Highway.
A year earlier, Arkansas Act 451, passed and signed in March 2017, established its Delta Rhythm & Bayous Highway designation, effective with the fiscal year beginning in July of that same year. The heritage  highway signage unveiling was held in August at the Arkansas Department of Highway and Transportation's Pine Bluff site.
Delta Rhythm & Bayous: The Brainchild of Jimmy Cunningham, Jr.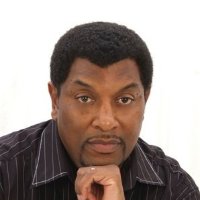 Jimmy Cunningham, Jr., Board Director of The Delta Rhythm & Bayous Alliance (DRBA), has long envisioned entrepreneurs running tourist attractions based on the music and art heritage of the region. In order for that to happen, entrepreneurs need guidance (and DRBA is designed just for that), and DRBA needs state and local officials' support. That support could come in many forms, including the willingness to stake out the geographic and thematic definitions of this initiative. Indeed, that has happened with these two states' respective designations of The Delta Rhythm & Bayous Highway. Other support (perhaps through grants, for example) and business interests are more likely to develop once this type of groundwork is laid.
The Alliance's title comes from both Rhythm and Blues, one genre of music that has roots in the region, and rivers and bayous, waterways that make this region a wetland. The world's longest bayou, Bayou Bartholomew, runs through this region, roughly following the Highway 65 heritage corridor, and courses from Pine Bluff, Arkansas, through the Delta Lowlands and into northern Louisiana. This bayou served as the meeting place for many social events and baptisms over the decades. Also, slaves escaping cruel plantation owners and Quapaw fleeing new officials who seized their land sought temporary refuge by hiding in and around these bayous. Much of the Delta Rhythm and Bayous heritage stems from those who celebrated life or sought refuge in the bayous.
---
It should be noted that U.S. Highways 278 and 165 run concurrently with portions of Highways 65 and 82.