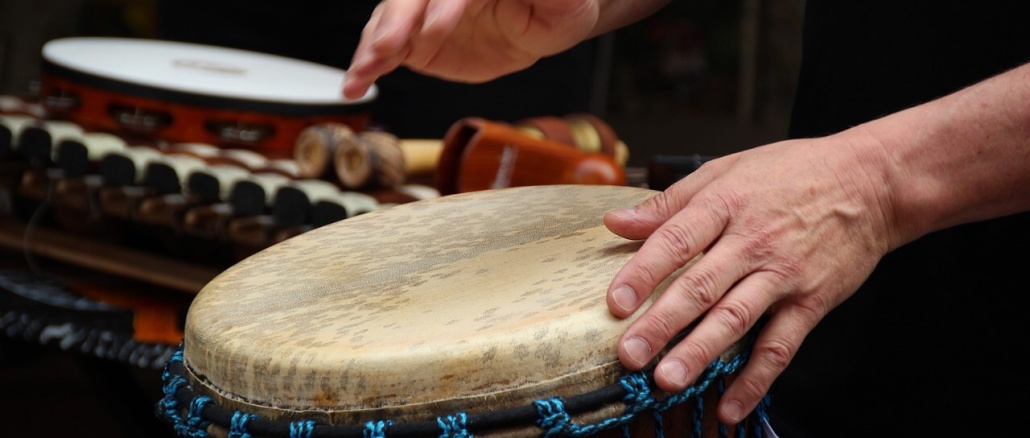 The Arts and Science Center will hold Djembe Demonstrations as its next Second Saturday Family FunDay.
2nd Saturday
Family Funday

 at Arts & Science Center
Djembe Demonstrations
Demonstration of djembe (or jembe), a goblet-shaped drum that is hand-played and rope-tuned.
Saturday, November 12, 2016
1:00 to 3:00 pm
Arts & Science Center for Southeast Arkansas
701 S. Main Street
Pine Bluff, AR  71601
870-536-3375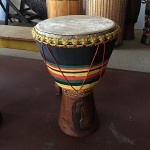 A djembe is a goblet-shaped drum that is played with bare hands.  It is covered with skin and tuned with ropes that run from their attachment at outer circumferential points of the skin and down the sloped sides of the "goblet."  The origin of its name reflects its purpose: to call people to come together in peace.
The Arts and Science Center for Southeast Arkansas offers 2nd Saturday Family FunDay once a month to give children the opportunity in hands-on arts and science. The arts may be fine or performing and may include visual arts, music, theater, or dance.
The 2nd Saturday science project topics also run the gamut. Some are more directly related to an academic science topic while others are applied and venture into a technological area.
Second Saturday Family FunDay activities complement a current art or science exhibit at the Center. Parents and guardians who bring participants are welcome to stay for the fun.
Check out Family Funday online for more information on this and upcoming events.